"Hamstra goes above and beyond in their customer service and assuring that our heating and cooling needs are met. It has been a pleasure working with them over the past few years. They did a great job replacing our duct system and HVAC unit which made a world of difference in reducing our electricity bills (and the house much more comfortable). With their semiannual maintenance appointments, they always do a great, thorough job and make sure that any of our concerns and issues are addressed. Thank you, Hamstra!"
– Amber N.
"Your repair Tech Jesus came out and troubleshot the Heat Pump issue, isolated the problem and came up with a prompt on site solution that provided a fix to the issue. I have had plenty of contractors do work at my house, Jesus is one of the best I have seen. It reflects not only his professionalism and commitment to excellence, it has to reflect Hamstra's core values. He did a fantastic job! Much appreciated!"
– Jim S.
Have used the guys at Hamstra for 20 years, and could not have had a better experience. Complicated old house issues with solutions that work, great guys that did the work- installed 4 new units, were prompt, cleaned up well, honest when issues arose with a solution and ended up with a great functioning system that I know will be backed up with great customer service from the folks that answer the phone to the final check. You can't get any better!
David D.
Hamstra installed a new HVAC system in our house and has been maintaining it under a service contract. We could not be happier with the system or with the service. All of the Hamstra personnel, including the appointment schedulers, the engineer who designed the appropriate HVAC system for the house, the installers and the maintenance crew have been great to work with. They are friendly, polite, clearly well trained and highly competent to do their jobs efficiently and effectively. This company has a great set of business values that are reflected in all who work for them.
Paul K.
If you are seeking out a company that simply does the job correctly the first time, Hamstra is that company. The office staff is outstanding and they do a great job following up. I personally have requested that any service or maintenance needed at my home for HVAC be done by Taylor. This guy is so nice and does a great job. He's also honest and truly loves what he does for a living. Thank you everyone for taking care of my HVAC needs. You are all top notch.
The sales personnel and installers were professional, experienced, and knowledgeable. Our installers, Colton and Oscar, worked tirelessly in the heat to get things done, cleaned up all the debris and were pleasant to have in our home. John Sudbeck, aka "Big John", was informative, patient and explained all options and why what we chose was the best for us. We couldn't be more pleased. If you're looking for a new HVAC system, you will find Hamstra one of the best.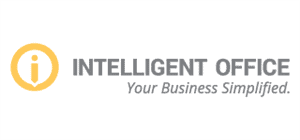 I don't have enough good things to say about our experience with Hamstra. Hamstra has been an excellent fit for us. Our previous AC company never explained to us why we needed repairs or communicated what was happening with our units. When we called Hamstra about a unit our previous AC company said they needed to replace, Hamstra did a full work up, sent a detailed description of the needs of all of our units and then called me to make sure I didn't have any questions. They were even able to repair the unit that we were told needed to be replaced. We've also had problems with our air balance in our office for years. Hamstra worked on the air balance issue over a couple of weeks, making small adjustments here and there and now our office is more comfortable than it's been in years. Everyone from their techs to sales to accounting has been so friendly and helpful through it all. We are thrilled that we found a company that has such a high level of customer care and integrity.
Amy D., Intelligent Office


My office complex in Tucson has 20 AC units that service 10 thriving businesses. Hamstra Heating and Cooling has been regularly servicing our AC units for years and the results are terrific! As a retired Dentist I am a believer in regular maintenance and early detection and repair of problems. This is Hamstra's approach as well and they keep all my tenants nearly free of AC problems. In the rare event of an emergency Hamstra is always right there to take care of the problem.
I'm sure that Hamstra Heating and Cooling will exceed your expectations both for your home and for your commercial needs.
Dr. Richard I. Weiss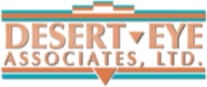 Desert Eye Associates had its beginnings in Tucson in 1979 providing medical and surgical eye care. The practice expanded to Green Valley and in 1997 we built a new clinic building. Hamstra Heating and Cooling installed the HVAC system at that time. Ever since then, they have provided prompt professional service. With a large office with many patients, we needed a company that knew our needs and responded quickly. To keep our system running worry-free, we take advantage of Hamstra's preventive maintenance plan. Desert Eye Associates has been pleased to work with Hamstra Heating and Cooling for both our Tucson and Green Valley offices.
The physicians of Desert Eye Associates