"Juan Cordova was professional, organized, efficient, and friendly during my annual AC tune-up. Lisa was fabulous with my scheduling and all my questions. Great staff."
– Leo J.
"Austin is excellent. This is the second time we had time. He is courteous and you can tell he loves what he does."
– Kenneth B.
"Service person was thorough and very informative regarding everything he checked on the air conditioning unit. Was careful about putting foot coverings in his shoes while in the house which was very appreciated."
– Ronald R.
"Great business to deal with. Knowledgeable, friendly, polite, and respectful Personnel. A pleasure to do business with."
– Wendell H.
"Hamstra persisted on repairing my AC until they got it right and then gave me a break on the final price. I am a customer for life."
– David F.
"Teckhnician was professional & friendly. Performed seasonal check well."
– Sharyn C.
"Hamstra has been who we used since purchasing our new home. From maintenance to our total replacement install they have been nothing but professional, efficient, and knowledgeable. They not only have the best trained and knowledgeable technicians (Jesus is awesome!), they are very careful and respectful of your property. Bottom line, you get what you pay for. Don't forgo a few dollars on a cheaper company, go with Tucson's best, Hamstra."
– Pat T.
"Jesus was professional and knowledgeable. Great service!"
– Karin A.
"Your agent and workers were excellent!"
– gerald W.
"The coils in my 8 year old air handler started leaking. Fortunately the A/C was still under warranty. David and Jeff were the ones responsible for changing the coil. This was done mid July in my attic. The temperature was really hot but they pushed ahead and did a great job. Their personalities and work ethic were incredible. They are a credit to Hamstra."
– Doug K.
"As always, on time, detailed report of findings, extremely friendly, knowledgeable, polite, and articulate service technician"
– Harold G.
"Service technicians are fantastic. I appreciate that they are on time, explain the process, and can answer all my questions. The customer service department is very professional and helpful."
– Sandra H.
"Jesus, the tech who came today right on time. He was very informative and thorough in his explanations. This is my first encounter and I chose a Maintenance plan today. So far, I am pleased and grateful for the integrity shown and the lack of pressure or upsell. I look forward to this relationship. Thank you."
– PM H.
"Austin was very professional and polite. He answered all questions I had. He was able to explain the different service plans offered. He kept me informed during the scheduled maintenance of what he was doing. We are very happy with the service and treatment we've had from Hamstra. Have already and will continue to recommend your company to anyone we speak with about HVAC."
– Gaye S.
"We had Hamstra put new units on our place a few years ago. We placed a maintenance call recently for both units. Taylor came out, cleaned the roof unit thoroughly, and found that the ground unit gad a small bend in the fan blade. Those parts were still covered by warranty. Parts were ordered, and when they came in were installed at the price of labor only and the unit was cleaned. We will not call anyone else to work on our a/c units. Taylor is friendly and so competent. The Hamstra office kept us up on ordering and receipt of the parts. We are glad we bought from Hamstra!"
– Rebecca G.
"Austin was Terrific!
He was courteous & specific in telling me what he had done for this inspection & had a good recommendation for protecting the coils in my system & took the extra time to install the metal plate that would protect the copper coils.
I've been pleased with the serviceman Taylor as well who did my inspection a few months ago. He found systems that weren't working & made that right for me.
Thank you Hamstra."
– Susan P.
"Taylor came out again for my semi annual inspection. He is friendly, professional and knowledgeable. It is always a pleasure to work with him."
– Nancy H.
"Tyler has always been prompt and very efficient and willing to explain anything he is doing or any problems he has encountered!!!"
– Debbie C.
"Taylor was courteous, clear, kept me informed, and shared reasons behind decision choices. It was a pleasure to have him come fix our unit."
– Sue C.
"Technician was right on time (7 AM) and was very efficient and kept me informed as to what he was doing. I feel he did an excellent job and I am very satisfied with his visit. I know that I can always count on Hamstra."
– Daniel S.
"Taylor was thorough and very helpful. I have always appreciated the service I receive from Hamstra, thank you!!"
– Darla O.
"Zachary was very polite, professional, and thorough."
– Stephen D.
"I have been a customer for 5 years, and have received excellent service!!!!"
– Todd H.
"Courteous, conscientious and very thorough maintenance visit with a willingness to answer all questions. Very pleased with AC maintenance service."
– Susan Y.
"I've been very pleased with Hamstra's services. I purchased my current HVAC system from them as well as a maintenance contract for twice/year check ups. All personnel have been very helpful and honest. The previous maintenance company I used was not honest and some of the techs were incompetent and installed broken parts that had been removed from other units."
– Louise M.
"The maintenance service for our air conditioning was very professional. The technician Jake did a great job and was very helpful."
– Marc C.
"After our water heater failed I needed to have the furnace AC unit checked over for damage before turning the AC back on.
Hamstra juggled some scheduling around and were able to send Richard out the same day I called!
He checked the unit and all AC functions so that I can safely avoid the 101 degree temperatures this weekend!
Awesome! Gold Service Plan is worth it!
Thank you all!"
– Jack V.
"Juan C was very professional, thorough and patient during the bi-annual inspection. He is a tremendous asset and representative of Hamstra.
Thank you!"
– Bruce P.
"We are quite satisfied with the service we received. The gas furnace and evaporative cooler were replaced with the heat pump. Michael was very professional in managing the job and the installation went off without any issues."
– Don C.
"I was advised by another company that I need a new a/c system to cool my house. I found out later that it was never considered that the indoor coil needed cleaning or replacement.
A neighbor recommended Hamstra Heating & Cooling to me.
Hamstra includes in the Silver cooling maintenance contract, rinsing the indoor coil without removal. I have not seen this with any other company before. Other companies told me that an estimator would come by first before doing this service.
They also cleaned the outdoor coil by removing a section of the frame to make sure it was cleaned properly.
Richard my service technician was very professional and knowledgeable about the a/c unit.
I highly recommend Hamstra Heating & Cooling to others."
– Edward J.
"Our technician, Austin Hull was terrific-knowledgeable, communicative, conscientious, and efficient. We would love to have him back at the house to do further maintenance. Very highly recommended!!"
– Ernest P.
"We have used Hamstra Heating & Cooling for our home since 2006 and from then until now they have been a pleasure to work with. Hamstra Heating & Cooling receives our highest recommendation! Carl E."
– Carl E.
"The technician Zachary was excellent. Polite, & Friendly"
– Barbara T.
"He shared what he was doing, and helped me understand what it was all about. And made sure that it was covered under warranty."
– Art S.
"The mechanic, Taylor, was very professional and courteous. He discussed with me all the maintenance that was needed and explained the costs associated with parts and labor. He was efficient and answered all my questions in a very helpful manner."
– David H.
"We've had a contract since 2019 for our annual service. Our recent technician, Zach, was one of the best ever sent to our home. Competent and pleasant."
– Stef G.
"Richard always does excellent job. Thank you"
– Cristina H.
"Met up with the folks at Hamstra last October during an emergency call. They promptly came over and fixed an issue. So, pleased, I enrolled in their Silver Program. Very pleased with the team."
– Robert S.
"My technician, Dave, was professional and friendly. I was very pleased that he told me about a service plan for my yearly heat/cooling service that SAVED me money! Thank you for the continual good service I receive every time Hamstra comes to my home."
– Judy B.
"The team came on time, performed well, and cleaned up thoroughly. It looks like an excellent installation and removal of the old equipment was performed.
There was a slight glitch with the crane. Although it was arranged, and your engineer measured the necessary distance from the street, the crane operator said the outrigger would have to be on the driveway and I had to sign a waiver for damage. I refused to do so, as I had been assured the driveway would not be in use for this. As it turned out, once he actually measured the distance from the street, his crane was sufficient. Once we passed this hurdle, his work was also very good."
– Charles B.
"I Am Always Very Satisfied with the Service from Hamstra Heating & Cooling! I Would Not Trust Anyone Else for My Heating & Cooling Needs! You Guys Show that you Care By Your Service and Professionalism! You are the Best! Thank You!"
– Timothy S.
"Jason came to our home today to do a yearly AC checkup! He is an asset to your company, he explained everything he was going to do in a clear manner so there was no problem understanding what was going on!
We highly recommend Hamstra!! Thank You"
– Eric K.
"Jake was an absolute delight! He was very knowledgeable, polite, and pleasant. Having a stranger come into your home can be uncomfortable, but with Jake, I felt reassured and safe. He is a complete gentleman, sweet, and good-natured. Such a wonderful young man. I give him an A+"
– Sally O.
"For My Hamstra Family:
Gabriel and Andres have been working so hard all morning. They bring their caring hearts and goodness to each task. They work in the hot morning sun on the air conditioner and in the garage to exchange old machines for new. The poet in me would say that they tend their "garden." They take time to explain what they are doing and they take pride in their beautiful work.
These two amazing human beings deserve every accolade I can write. I want to take a moment to acknowledge such hard, hard work. I have been with your company for approximately twenty years, and in that time, I have only known compassionate, hard working, and gentle souls who work for Hamstra. There is no mystery. Your company has a heart. In a world that is often unkind, your workers like Gabriel and Andres take pride in their beautiful work.
They deserve every accolade that I can offer. From your gentle, artist Lisa to the compassionate heart of John Roelle, to these two fine, hard working human beings, Andres and Gabriel, I am profoundly blessed to be a part of the Hamstra Family over all these years. In a world that has often gone mad with unconscionable war and governments that can not work together, there is hope when two young men, Gabriel and Andres work so hard & take pride in their beautiful work. The earth is blessed.
While I am writing this, they are still hard at work. They are the future and they give me hope. We are all blessed. So, on this day breaking, thank you once again to all the Hamstra Family. You touch all our lives with your goodness and hearts that are wider than the world is wide. I know you will share this letter with them. They deserve to be praised. Their goodness makes me hopeful for the future.
Sincerely,
Elise Curry
They are still working! Please take time, as you always do, to acknowledge Gabriel and Andres."
– elise C.
"Jesus has great communication skills and the service on both 3 ton ac units replacement of 1 fan start capacitor @ $440?
Wow expensive part!"
– Glenn G.
"The tech was very friendly and did a good job."
– L B.
"Installation was done in a very quick time. Both technicians were very courteous and cleaned up as if they were never here.
I believe the techs name's were Dave and Marco."
– Ron K.
"Jesus was knowledgeable, friendly, and capable. Very satisfied!"
– Gary B.
"Richard was very thorough and personable."
– Theodora G.
"Service technician was courteous and knowledgeable. He saw a problem, explained it to me and suggested a solution. He. Installed an air purifier quickly to solve the problem. Great employee!!"
– Claire B.
"I've had several phone calls recently with James in Hamstra's customer service department. He has ALWAYS been VERY pleasant as well as very accommodating and patient. He is very knowledgeable also–beyond the knowledge level of most customer service reps in many other businesses. I appreciated working with him."
– jean T.
"Excellent technician and fine service"
– Howard T.
"Jesus has professional customer service skills and he has outstanding excellent service skills"
– Delia W.
"Shane and his assistant were, as always, amiable, respectful, efficient, and I appreciate it all."
– Patricia W.
"Service technicians are always polite, very professional and get the job done efficiently. Any problems are
addressed and brought to your attention, for your decision to make."
– Carol F.
"Shane is the absolute best. Personable, professional and an expert. Thank you so much. We have a system that runs reliably and smoothly because of his expertise."
– Tony A.
"Hamstra goes above and beyond in their customer service and assuring that our heating and cooling needs are met. It has been a pleasure working with them over the past few years. They did a great job replacing our duct system and HVAC unit which made a world of difference in reducing our electricity bills (and the house much more comfortable). With their semiannual maintenance appointments, they always do a great, thorough job and make sure that any of our concerns and issues are addressed. Thank you, Hamstra!"
– Amber N.
"Your repair Tech Jesus came out and troubleshot the Heat Pump issue, isolated the problem and came up with a prompt on site solution that provided a fix to the issue. I have had plenty of contractors do work at my house, Jesus is one of the best I have seen. It reflects not only his professionalism and commitment to excellence, it has to reflect Hamstra's core values. He did a fantastic job! Much appreciated!"
– Jim S.
Have used the guys at Hamstra for 20 years, and could not have had a better experience. Complicated old house issues with solutions that work, great guys that did the work- installed 4 new units, were prompt, cleaned up well, honest when issues arose with a solution and ended up with a great functioning system that I know will be backed up with great customer service from the folks that answer the phone to the final check. You can't get any better!
David D.
Hamstra installed a new HVAC system in our house and has been maintaining it under a service contract. We could not be happier with the system or with the service. All of the Hamstra personnel, including the appointment schedulers, the engineer who designed the appropriate HVAC system for the house, the installers and the maintenance crew have been great to work with. They are friendly, polite, clearly well trained and highly competent to do their jobs efficiently and effectively. This company has a great set of business values that are reflected in all who work for them.
Paul K.
If you are seeking out a company that simply does the job correctly the first time, Hamstra is that company. The office staff is outstanding and they do a great job following up. I personally have requested that any service or maintenance needed at my home for HVAC be done by Taylor. This guy is so nice and does a great job. He's also honest and truly loves what he does for a living. Thank you everyone for taking care of my HVAC needs. You are all top notch.
The sales personnel and installers were professional, experienced, and knowledgeable. Our installers, Colton and Oscar, worked tirelessly in the heat to get things done, cleaned up all the debris and were pleasant to have in our home. John Sudbeck, aka "Big John", was informative, patient and explained all options and why what we chose was the best for us. We couldn't be more pleased. If you're looking for a new HVAC system, you will find Hamstra one of the best.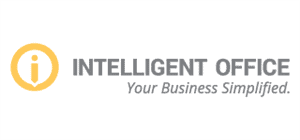 I don't have enough good things to say about our experience with Hamstra. Hamstra has been an excellent fit for us. Our previous AC company never explained to us why we needed repairs or communicated what was happening with our units. When we called Hamstra about a unit our previous AC company said they needed to replace, Hamstra did a full work up, sent a detailed description of the needs of all of our units and then called me to make sure I didn't have any questions. They were even able to repair the unit that we were told needed to be replaced. We've also had problems with our air balance in our office for years. Hamstra worked on the air balance issue over a couple of weeks, making small adjustments here and there and now our office is more comfortable than it's been in years. Everyone from their techs to sales to accounting has been so friendly and helpful through it all. We are thrilled that we found a company that has such a high level of customer care and integrity.
Amy D., Intelligent Office


My office complex in Tucson has 20 AC units that service 10 thriving businesses. Hamstra Heating and Cooling has been regularly servicing our AC units for years and the results are terrific! As a retired Dentist I am a believer in regular maintenance and early detection and repair of problems. This is Hamstra's approach as well and they keep all my tenants nearly free of AC problems. In the rare event of an emergency Hamstra is always right there to take care of the problem.
I'm sure that Hamstra Heating and Cooling will exceed your expectations both for your home and for your commercial needs.
Dr. Richard I. Weiss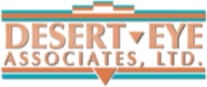 Desert Eye Associates had its beginnings in Tucson in 1979 providing medical and surgical eye care. The practice expanded to Green Valley and in 1997 we built a new clinic building. Hamstra Heating and Cooling installed the HVAC system at that time. Ever since then, they have provided prompt professional service. With a large office with many patients, we needed a company that knew our needs and responded quickly. To keep our system running worry-free, we take advantage of Hamstra's preventive maintenance plan. Desert Eye Associates has been pleased to work with Hamstra Heating and Cooling for both our Tucson and Green Valley offices.
The physicians of Desert Eye Associates