When the outdoor weather gets colder, you need a commercial heating system for your Tucson business that you know you can count on.
That's where Hamstra Heating & Cooling comes in. We can recommend the best commercial heating, ventilation, and air conditioning (HVAC) equipment for your business, office, or building.
Our experts install, replace, repair, and service commercial heating equipment for Arizona businesses of all sizes. Call us for a free consultation or schedule service today.
Commercial Heating Services in Tucson
The comfort of your customers, guests, and employees depends on the efficiency of your heating equipment. Hamstra Heating & Cooling can handle everything from rooftop units (RTU) to ductless systems and more!
Even when your goal is to provide additional heating or to improve your indoor air quality (IAQ), we are here to help. Our Tucson commercial heating experts are here to help you protect and maximize your investment.
Why Choose Hamstra Heating & Cooling for All Your Commercial Heating Needs
You work hard to maintain a successful business. You need a commercial heating and cooling company that you trust will follow best practices and take the appropriate precautions.
Hamstra Heating & Cooling upholds a great reputation—take a look for yourself by checking the Better Business Bureau (BBB), Arizona Registrar of Contractors, and our 5-star Google reviews.
We know how important your business is to you, and we are committed to helping you address all of your HVAC-related concerns. Our experts take each job seriously and stay up to date on the latest industry standards and trends.
Commercial Heating Installation and Replacement
A new commercial location means you will need a new commercial heating system—and there's no one better to call for the job than our Hamstra Heating & Cooling professionals. We can recommend a commercial heating system that will work best for your new location based on its size, layout, and design.
ENERGY STAR® notes how oversized HVAC equipment is a common problem with commercial property owners. A wrong-sized system can reduce efficiency by up to 30 percent and cause you to pay higher utility bills.
Quality installation and proper sizing of your commercial heating system are essential! You can trust that our experts will take every detail into account to install the right equipment for your needs.
Are you ready to replace or upgrade your commercial heating system? Adding brand new commercial heating equipment to your business is a great way to ensure the comfort and safety of your customers, guests, and employees.
Newer, more efficient heating systems use less energy to operate and can even help you reduce your energy expenses and heating costs. Think about the savings and how your business could benefit from extra funds.
For expert commercial heating installation and replacement in the Tucson area, our seasoned and trained professionals are here and ready to help you create an ideal environment for your business.
Commercial Heating Repairs
You don't want to have to deal with a broken down commercial air conditioner or furnace at your business—but unexpected issues can and do occur. If you find yourself in an emergency situation, know that Hamstra Heating & Cooling is always here to provide immediate 24/7 emergency support services.
Our team of commercial heating professionals will arrive as soon as possible to assess the situation, diagnose the problem, and provide a solution. We know you have a strict schedule and timeline when it comes to your business—that's why we will work hard to repair any issues as quickly but also as efficiently as we can.
We don't cut corners. You can expect quality work every single time.
Commercial Heating Maintenance
Reduce the risk of major and potentially expensive commercial heating problems by scheduling routine maintenance. Our professionals will inspect, clean, and maintain your commercial heating equipment to ensure it works. Let us help you boost your system's efficiency and cut down your energy use and costs.
Sign up for our Deluxe and Premium Plus Plans to stay on track. We offer several options available so you can fit the critical services your equipment needs into any budget.
Enjoy many great benefits like priority scheduling and discounted rates. Speak with our experts to learn more about the maintenance plans we offer so you can select the plan that is right for your business.
We Are Here With Commercial Heating Solutions
There's nowhere better to turn in Tucson, AZ, for commercial heating services than Hamstra Heating & Cooling. Contact our experts to install, replace, repair, and maintain your commercial HVAC equipment. Call us today at 520.629.9833 or request service online.
Need Commercial Heating Service?
Contact the experts at Hamstra Heating & Cooling.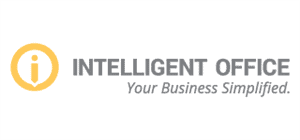 I don't have enough good things to say about our experience with Hamstra. Hamstra has been an excellent fit for us. Our previous AC company never explained to us why we needed repairs or communicated what was happening with our units. When we called Hamstra about a unit our previous AC company said they needed to replace, Hamstra did a full work up, sent a detailed description of the needs of all of our units and then called me to make sure I didn't have any questions. They were even able to repair the unit that we were told needed to be replaced. We've also had problems with our air balance in our office for years. Hamstra worked on the air balance issue over a couple of weeks, making small adjustments here and there and now our office is more comfortable than it's been in years. Everyone from their techs to sales to accounting has been so friendly and helpful through it all. We are thrilled that we found a company that has such a high level of customer care and integrity.
Amy D., Intelligent Office


My office complex in Tucson has 20 AC units that service 10 thriving businesses. Hamstra Heating and Cooling has been regularly servicing our AC units for years and the results are terrific! As a retired Dentist I am a believer in regular maintenance and early detection and repair of problems. This is Hamstra's approach as well and they keep all my tenants nearly free of AC problems. In the rare event of an emergency Hamstra is always right there to take care of the problem.
I'm sure that Hamstra Heating and Cooling will exceed your expectations both for your home and for your commercial needs.
Dr. Richard I. Weiss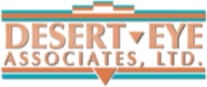 Desert Eye Associates had its beginnings in Tucson in 1979 providing medical and surgical eye care. The practice expanded to Green Valley and in 1997 we built a new clinic building. Hamstra Heating and Cooling installed the HVAC system at that time. Ever since then, they have provided prompt professional service. With a large office with many patients, we needed a company that knew our needs and responded quickly. To keep our system running worry-free, we take advantage of Hamstra's preventive maintenance plan. Desert Eye Associates has been pleased to work with Hamstra Heating and Cooling for both our Tucson and Green Valley offices.
The physicians of Desert Eye Associates