Let's face it—the summers here in Arizona get very hot, and you don't want it to ruin your business. Be sure you properly care for and maintain your commercial cooling equipment!
After all, the last thing you want is for your Tucson commercial cooling system to malfunction and shut off. You don't want to lose a customer or frustrate your employees. Comfort is essential to running a successful retail store, restaurant, hotel, office, or other commercial property.
At Hamstra Heating & Cooling, we understand how challenging it can be to run a business, especially when you need to take all of these different factors into account. Let us take some of the pressure off by handling all of your commercial heating, ventilation, and air conditioning (HVAC) needs.
Whether it's time to install, replace, repair, or maintain your commercial cooling equipment, all you need to do is give us a call—and we will handle it for you!
Commercial Cooling Services in Tucson
When is the last time you checked on your commercial cooling equipment or rooftop unit (RTU)? It's easy to forget about something when it's not right in front of you—but skipping important maintenance visits and delaying repairs for even minor issues could backfire.
Leave the commercial HVAC services to our experts at Hamstra Heating & Cooling.
We can let you know when it's time to clean and maintain the different parts and components of your system. Our experts can provide the appropriate replacement or upgrades you want and repair any faulty parts so your cooling equipment runs efficiently when you depend on it most.
We will evaluate your system for any signs of trouble and make recommendations on how to care for your system and help you get the most out of it.
Why Choose Hamstra Heating & Cooling for All Your Commercial Cooling Needs
When it comes to expert commercial cooling services, there's no company you can trust in Arizona more than Hamstra Heating & Cooling. Our customers are our main focus, and we want nothing more than your complete satisfaction with our services.
We maintain our great reputation by working hard and providing desirable results. Check our A+ rating with the Better Business Bureau (BBB), Arizona Registrar of Contractors, and Google reviews.
The Hamstra Advantage:
Create the perfect maintenance plan for your business.
Avoid costly repairs and downtime.
Preserve your system's ability to achieve acceptable thermal comfort and indoor air quality.
Extend the life of your heating and cooling system.
Benefit from rapid response time—we will be there when you need us.
Service capabilities up to 25-ton equipment.
Our company has been providing top-quality service for 40 years! We are licensed, certified, bonded, and insured. Each member of our team keeps up to date on the latest industry news and trends so we can provide the best possible service. Let us help you with any of your commercial HVAC needs!
Commercial Cooling Installation and Replacement
Call Hamstra Heating & Cooling when you need to replace outdated commercial cooling equipment. We can retrofit as needed or upgrade your entire system.
We understand that each business is different so you may have unique needs for your business. No matter the need, we will work with you to help you achieve all of your commercial cooling goals.
Concerned about the cost of new commercial cooling equipment? Speak with our experts about the different financing options we have available so you can easily work your project into your budget!
Commercial Cooling Repairs
At Hamstra Heating & Cooling, we know how frustrating it can be when the air conditioner or heat pump at your business breaks down. Our professionals can step in and swiftly handle the problem so you don't miss out on any business.
You can count on our experts for upfront repair quotes—no hidden fees or surprises. We are transparent and won't add in any unnecessary services.
We offer 24/7 emergency repair services and can help your commercial cooling system work properly in no time.
Commercial Cooling Maintenance
If you've ever experienced a major problem with your commercial cooling equipment, then hopefully you have learned how important it is to keep up with maintenance. Scheduling routine commercial cooling maintenance services can reduce the risk of a breakdown and spare you the headache—and higher repair costs.
At Hamstra Heating & Cooling, we offer our Deluxe and Premium Plus Plans so that you won't miss an important maintenance visit. We will remind you when you are due for maintenance, and you will even enjoy other perks like priority scheduling. Be sure to speak with our experts today to find out what plan matches your unique business needs.
Call Hamstra Heating & Cooling for Your Commercial Cooling Solutions
When you're looking for commercial cooling services for your Tucson, AZ, business, Hamstra Heating & Cooling is here and ready to assist. Call us at 520.629.9833 or request service online today.
Need Commercial Cooling Service?
Contact the experts at Hamstra Heating & Cooling.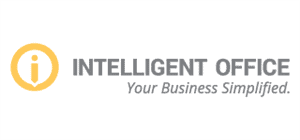 I don't have enough good things to say about our experience with Hamstra. Hamstra has been an excellent fit for us. Our previous AC company never explained to us why we needed repairs or communicated what was happening with our units. When we called Hamstra about a unit our previous AC company said they needed to replace, Hamstra did a full work up, sent a detailed description of the needs of all of our units and then called me to make sure I didn't have any questions. They were even able to repair the unit that we were told needed to be replaced. We've also had problems with our air balance in our office for years. Hamstra worked on the air balance issue over a couple of weeks, making small adjustments here and there and now our office is more comfortable than it's been in years. Everyone from their techs to sales to accounting has been so friendly and helpful through it all. We are thrilled that we found a company that has such a high level of customer care and integrity.
Amy D., Intelligent Office


My office complex in Tucson has 20 AC units that service 10 thriving businesses. Hamstra Heating and Cooling has been regularly servicing our AC units for years and the results are terrific! As a retired Dentist I am a believer in regular maintenance and early detection and repair of problems. This is Hamstra's approach as well and they keep all my tenants nearly free of AC problems. In the rare event of an emergency Hamstra is always right there to take care of the problem.
I'm sure that Hamstra Heating and Cooling will exceed your expectations both for your home and for your commercial needs.
Dr. Richard I. Weiss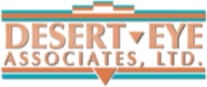 Desert Eye Associates had its beginnings in Tucson in 1979 providing medical and surgical eye care. The practice expanded to Green Valley and in 1997 we built a new clinic building. Hamstra Heating and Cooling installed the HVAC system at that time. Ever since then, they have provided prompt professional service. With a large office with many patients, we needed a company that knew our needs and responded quickly. To keep our system running worry-free, we take advantage of Hamstra's preventive maintenance plan. Desert Eye Associates has been pleased to work with Hamstra Heating and Cooling for both our Tucson and Green Valley offices.
The physicians of Desert Eye Associates