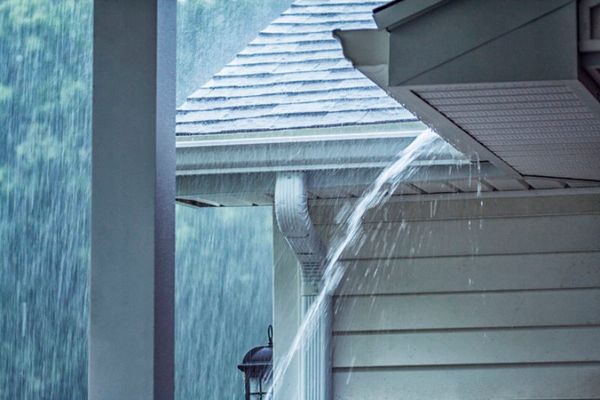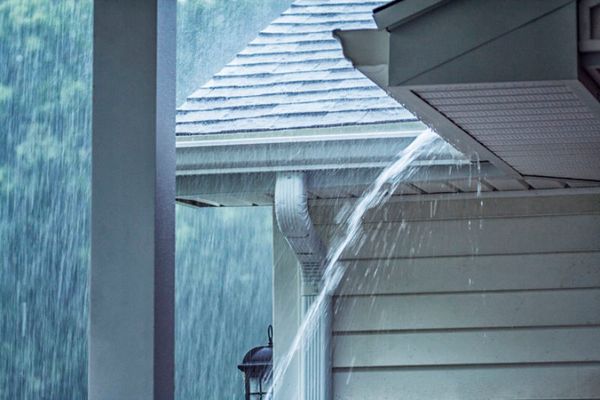 The monsoon is on in southern Arizona.
After a slow start to the season, the Greater Tucson area finally saw its first monsoon thunderstorm earlier this month. This annual weather event brings a mix of flash floods and high winds.
It can mean bad news for your cooling system.
Triple-digit temperatures and rain typically create higher-than-usual humidity levels that can tax the cooling system in your Tucson home.
In addition to high heat and high humidity, the monsoon, which began June 15 and runs through mid-September, also brings abundant lightning, high winds, and dust storms, which can take a toll on your heating, ventilation, and air conditioning (HVAC) equipment.
At Hamstra Heating & Cooling, Inc., we know how destructive the monsoon can be. We have assisted customers in the Greater Tucson area for 40 years and have seen more than a few monsoon storms.
Our expert technicians can help prepare your HVAC system for this season's weather hazards. By following a few of our recommendations, you can prevent monsoon-related problems and feel confident about your cooling system.
Surge Protection
Lightning can be awe-inspiring but will quickly become a nightmare if it slams into a nearby power line or transformer, spiking voltage and causing a power surge for utility company customers.
A power surge can destroy or damage anything plugged into electrical outlets, including electronics and major appliances, or wired into your electrical system, such as your HVAC equipment.
A power surge can cost you thousands of dollars in repairs and replacement. Why let a power surge jolt your budget and serenity when Hamstra Heating & Cooling can install surge protection and prepare your HVAC system for the next big storm?
Although lightning flashed more than 3 million times in Arizona last year, it is not the only cause of surges. Long after the monsoon season ends, a power surge can happen from:
A power grid failure or your utility company switching power from one grid to another
Appliances turning on or off
Power restored after an outage
Tree limbs and other debris falling on a power line
Condensate Shut Off
Humidity and high winds can deliver a double whammy to your AC or heat pump during the monsoon season. High outdoor humidity can affect your indoor humidity. Your cooling system will pull gallons of water from the humid air during the monsoon season. That moisture goes into a condensate pan and then a pipe that drains it out of your home.
High winds can stir up dust and dirt during the monsoon and clog essential components, including the condensate drain. When that happens, water from the clogged condensate drain can back up, spill into the drain pan, and overflow onto the floor and inside your HVAC unit. The water, which you may not immediately discover, can damage the equipment and soak into carpeting, furniture, and anything else in its path.
A condensate safety switch can detect impending overflow and shut the system down, avoiding a spill and costly damage to your home and HVAC equipment. Call our professionals at Hamstra Heating & Cooling to recommend and install the best condensate safety shut-off switch for your Tucson home.
Get a Tune-Up
It pays to be extra vigilant about dirt and debris in and on your outdoor cooling unit during the monsoon. Use a garden hose set for a gentle spray and wash the dirt off the outside unit.
Be sure to inspect your cooling system air filter every month. A dirty filter reduces airflow, makes your HVAC work harder, and worsens indoor air quality (IAQ). According to the U.S. Department of Energy (DOE), a clean filter can lower your air conditioner's energy consumption by up to 15 percent. Change your filter at least every three months.
Schedule a heat pump or air conditioner tune-up to ensure it will operate efficiently and safely through the monsoon season. Our pros will inspect, clean, and make any needed repairs. Ask us about our three-tier Choice Service Club Membership. Our two top tiers include condensate line cleaning with preventative maintenance visits.
Prepare for Monsoon Today
Make Hamstra Heating & Cooling your choice for HVAC maintenance, repair, and installation. Let us help you prepare your Tucson, AZ, home for extreme weather. Call us at 520-629-9833 or request service online.