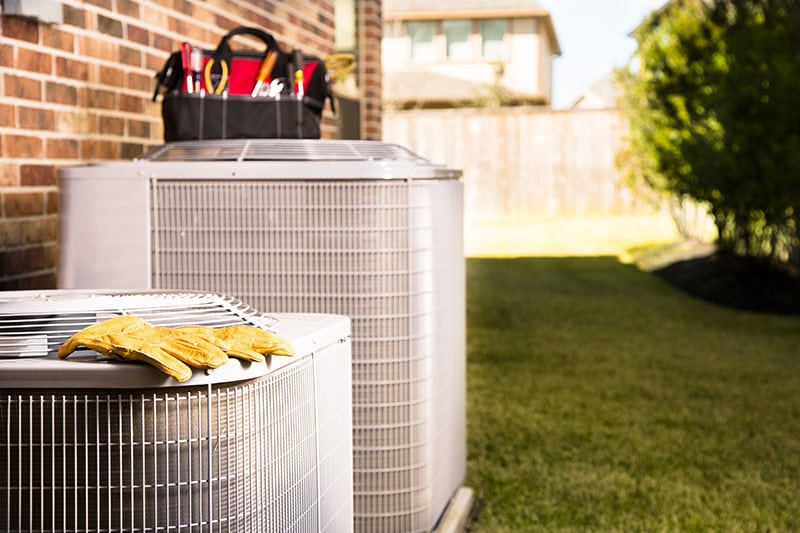 It is simple—your Marana home's heating, ventilation, and air conditioning (HVAC) system requires meticulous care to operate consistently and efficiently. Maintenance is the key to a high-performing system.
The desert climate in Arizona brings dust accumulation and critters, which can create problems with clogging and your unit's overall condition. Maintaining your HVAC system, scheduling routine professional visits, and taking extra precautions are even more imperative.
At Hamstra, we are committed to matching our technical expertise and professionalism with top-quality heating and cooling services. We know how much you depend on the efficiency of your equipment, and we are here to ensure you get the most out of it.
Importance of Coil Cleaning and Routine HVAC Maintenance
Routine HVAC maintenance is essential as it decreases the risk of water leaks and supports successful system operation. Drain clogs and obstructions are not unusual in the Arizona climate. Neglecting these issues can cause condensation to back up and overflow the drain pan, damaging walls, flooring, and even the HVAC unit itself.
Routine maintenance, including coil cleaning, can help prevent these problems. Cleaning your coils will ensure optimal airflow, refrigerant circulation, and overall system efficiency.
In fact, the U.S. Department of Energy (DOE) reports an increase in condensing temperature from 35 degrees Celsius to 40 degrees Celsius caused by dirty coils can reduce cooling capacity by 7 percent and increase power consumption by 10 percent. Stay on top of cleaning your coils and scheduling maintenance! It will pay for itself.
Avoid Condensate Overflows With a Condensate Safety Switch
Hamstra Heating & Cooling emphasizes the importance of incorporating a condensate safety switch as an integral part of your HVAC system. This device will alert you to condensate drain clogs, blockages, and overflows.
The safety switch is the best way to remain proactive and avoid drain issues. When an obstruction or overflow is detected, the device locks out system operation, preventing further condensation from forming, which prevents potential damage to your HVAC unit, walls, and flooring.
Why Choose Hamstra Heating & Cooling for HVAC Maintenance Services?
Hamstra Heating & Cooling is your trusted ally for all your heating and cooling needs and concerns. With our technical understanding and commitment to professionalism, our team can handle it all.
Let our team of licensed and skilled professionals provide the regular coil cleanings, HVAC maintenance, and advanced solutions you need to create a safe and comfortable home.
These practices will help ensure your system reaches its expected service life, contribute to enhanced energy efficiency, and help reduce the risk of water leaks.
Are you staying on track with routine maintenance for your HVAC equipment? Let's get started improving safety and comfort in your Marana, AZ, home. Hamstra is here to offer the coil cleanings, regular maintenance, and innovative solutions you need. Call us today at 520.629.9833 or request service online.